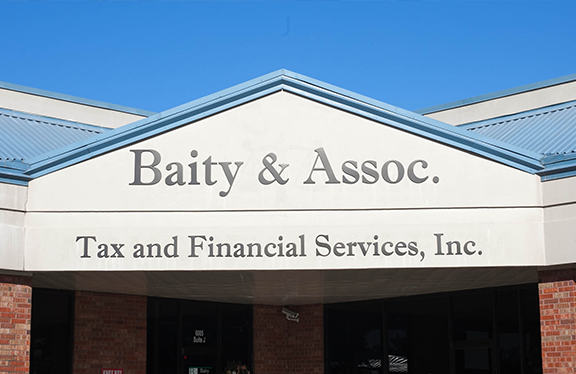 Baity & Assoc. Tax Mission Statement
Our mission is to provide comprehensive tax and financial services to our clients in order to enable them to meet their personal and business goals more effectively. We are committed to offering our clients valuable time and money saving tips, along with professional, ethical and courteous service. By continuously updating our bookkeeping and tax knowledge through seminars and classes throughout the year, we can make certain your tax returns are not only in compliance, but make available to you the most current benefits possible to reduce tax liabilities.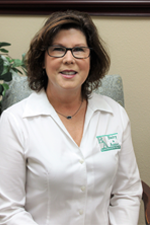 Debra Baity | Principal / Enrolled Agent
Debra joined the firm of Robert Chessher Financial Services (previous owner) on April 12, 1999, bringing with her many years of private industry Bookkeeping and Tax Preparation experience.
In October of 2000, Debra earned her designation as an Enrolled Agent, the highest credential offered by the Internal Revenue Service, in addition to becoming an Accredited Tax Preparer, a credential presented by ACAT. Three years later – on March 1, 2003, she became a partner in Chessher & Baity Financial Services. In July 2003, Debra purchased the company and changed the name to its current moniker – Baity & Assoc. Tax and Financial Services, Inc. – where she continues to serve the community with her extensive experience and expertise in Bookkeeping and Tax Preparation.
As a requirement to maintain her licenses and remain current in the everchanging tax field, Debra attends numerous seminars and classes throughout the year. She is also an active member of the National Society of Accountants (NSA) and National Association of Enrolled Agents (NAEA).
After the rush of Tax Season, Debra and her husband, Allen, enjoy traveling and spending time with family and friends, particularly snow skiing in Colorado. She has two sons, Jerad and Austin. Her youngest son, Austin, is a recent graduate of Baylor University and is eagerly beginning his Marketing Career in Dallas, Texas. Her oldest son, Jerad, is a Texas A&M graduate and currently holds the position of Managing DIrector here at the firm.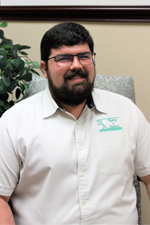 Jerad Heintschel | Managing Director
Jerad is a graduate of Texas A&M's Mays School of Business and began his career at Baity & Assoc. in June 2012. His knowledge and degree in Business Management make him a valuable asset to the o%ce of Baity & Assoc.
In his role as Managing Director. Jerad provides tax preparation, bookkeeping, and related services to our business and individual clients. He particularly enjoys the variety of clients he gets to serve. No two are the same, which keepsthings interesting and provides ample opportunity to learn new things and accomplish new tasks.
When he's not working hard for his clients, Jerad likes to take it easy, usually by way of the golf course or catching up with friends.
Vicki Hemminger | Tax Specialist/Enrolled Agent
Vicki joined Baity & Assoc. back in May of 2016, bringing substantial tax preparation and bookkeeping experience with her. She is a licensed and certified Enrolled Agent who excels in representing our clients and future clients with their IRS matters. Her knowledge of the ever-changing tax laws and procedures continues to grow as she always places a priority on continuing education throughout each year. Vicki loves to learn and believes in the motto, "You're never too old to learn something new."
After hours, Vicki enjoys spending time with her family and friends as well as going to Livingston's beautiful countryside to have fun and relax with her fiancé.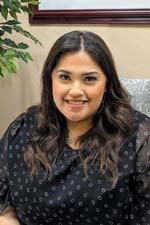 Sarai Garza | Associate Tax Specialist
Sarai is a student at Houston Community College for an Associates in Accounting where she is currently pursuing her designation as an Enrolled Agent.
Sarai's joined the team with previous experience in IRS Resolution and Firm Administration and we have been thrilled to have her here, every day since. Her knowledge, work ethic and kindness are unmatched and make her an invaluable member of the B&A team. When she's not working or studying, she enjoys traveling with her family to the Valley to visit more family and friends. She also enjoys going to church on the weekends, reading and growing her skills in hair/makeup.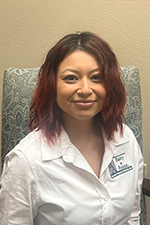 Jennifer Ruiz | Financial Reporting and Tax Specialist
Jennifer received her Associates in Applied Science in Accounting Degree in 2019 with a 4.0 GPA and is currently pursuing her designation as an Enrolled Agent.
She enjoys filling up her spare time with her husband and son Cesar; volunteering at Cesar's school during the weekdays and taking road trips with her boys on weekends.
Jennifer's bubbly personality brings joy to the office, and her laugh is contagious. We are grateful to have her on the team!
Gloria Evans | Administrative Specialist
Gloria joined the firm as an intern while studying at San Jacinto College. She graduated with her Associates of Applied Science in Accounting degree in May of 2020.
Gloria was made an official team member in October of 2020 and we couldn't be more thrilled with having her on the team.
Gloria enjoys learning new skills and gaining more knowledge about her new career field.
When Gloria's not working, she loves shopping for deals, being close to the water, and has even picked up a new hobby of diamond painting! Gloria also enjoys dressing up in fancy costumes for the holidays.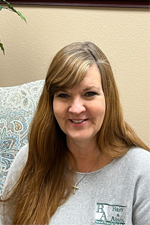 Judy Dorflinger | Executive Office Manager
Judy joins the Baity & Assoc Team with over 30 years of office management experience with an emphasis on accurate billing, Customer Service and Human Resources skills. She spent 26 of those years as an entrepreneur and was directly responsible for all back-office duties (and the success of that department in general) during that time. After the business was sold, she tried her hand at early retirement life, but quickly realized that she was not quite ready for that stage of life and wanted to continue to utilize her many skills and experiences. Baity & Assoc has been fortunate to have found her at this point in her career.
Judy spends her free time doting on her 8 Grandchildren and spending quality time with her husband of 35 years. She loves boating, cooking and especially Mexican food.